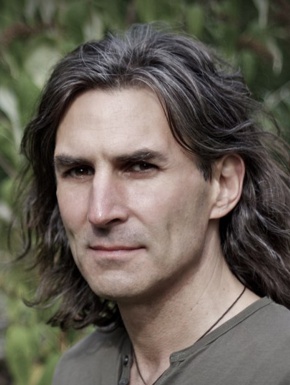 Antony Cholerton
Co-founder | iCouncil Member | iCatalyst
Parallel to seeking ethical applications for his design/coding skills (including web and software development) Antony has dedicated most of his life to living as environmentally responsibly as possible whilst also delving more deeply into the human condition. He has studied both contemporary and indigenous disciplines for evoking positive, life-enhancing changes within individuals and community groups – his passion has always been with the earth wisdom teachings (or Medicine as it is known).
A key aspect of these wisdom teachings that Antony is particularly passionate about is the Children's Fire – a concept that places our future generations at the heart of all decision making, whether regarding the hearts and minds of individuals, organisations or government bodies.
Antony views Earth Changes as but one manifestation of humanity's internal imbalances and believes that truly sustainable change needs to come from the ground up – where each one of us takes responsibility for the challenges that humanity collectively faces.
Favourite Quote…
"Your focus determines your reality"

Qui-Gon Jinn (George Lucas)
Qualifications…
BSc Hons – Oceanography
OND – Micro-electronics & computing
CGT – 2 year Council Guide Training
DipH – Hypnotherapy
PNLP – Practitioner of Neuro Linguistic Programming
EMDR – Eye Movement Desensitisation Reprogramming