Change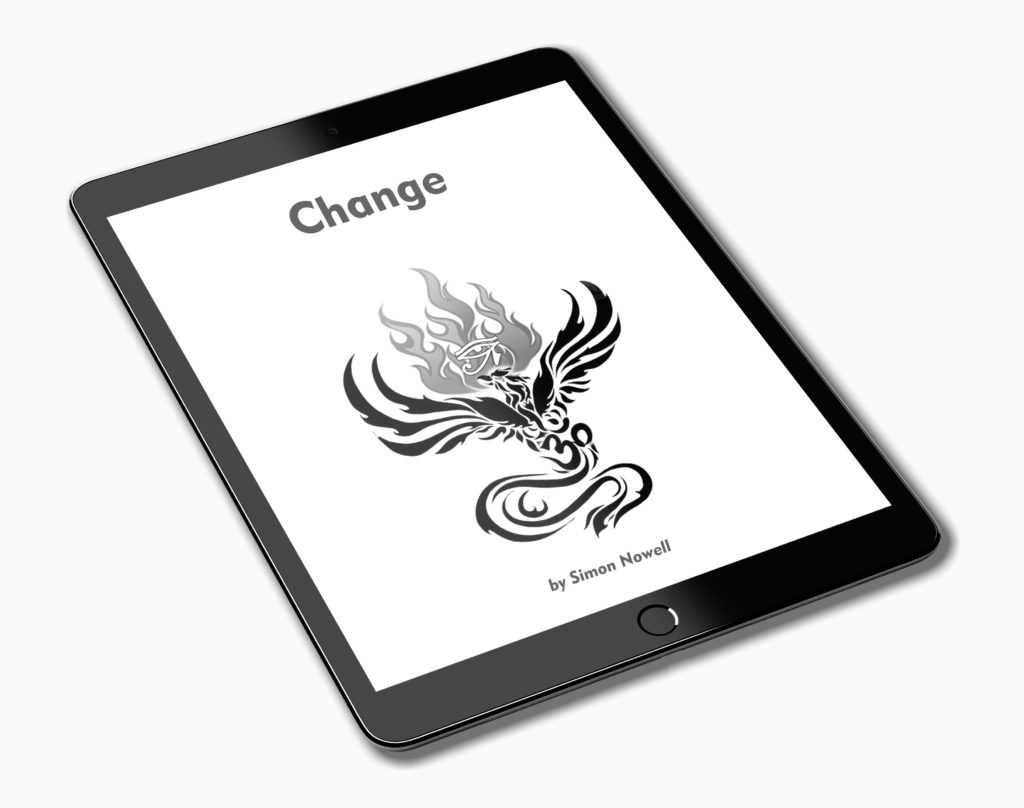 [TheChamp-Sharing]
Change is a real-life personal quest to change the world by first changing yourself.
Foreword by Dr Tony Kendle…
It is often said that 'people don't like change'; 'change is difficult'; or 'we resist change'
The strange thing about this is that change is surely the most constant reality of our lives – we must be built for it or we wouldn't have survived this far. show more
To resist change, ever present, ever flowing, is perhaps akin to resisting the flux of the air we breathe – an impossibility that makes us all Canutes denying the tide of our own lives. Nevertheless we can all be sure that change will not be, cannot be, resisted – it is always coming, it is always already here.

Looking at the diarists of history we learn that every generation believes its challenges unprecedented. Yet whatever the current trauma or uncertainty, we can be assured that life, if not civilised humans, has endured worse before. Life is evolved to withstand change but our society evolved in times of unlikely and uncommon stability – of the climate particularly.

In the face of certain change, it is not life we should be concerned about, it is our systems and ways of organisation. Yet it is also increasingly obvious that those systems and organisations are not fit for our times and so they need to change.

Of course the most fundamental change we fear is death. To a biologist, death is recognised as a fundamental need of life.

In the words of William Bryant Logan:

"A grave is the place where the foul is made fair. Graves seem to interrupt the human story, but the fact is that graves are motherly for the Earth. Flesh returns to the generative cradle so that nothing will stop the stories from being told."

After death everything is recycled returned to basic parts for re use and arising again – every grave is empty eventually as we return to the soil and the air. Without this process the living would be buried by the dead. This not a metaphor we can do the maths: without decay and rebirth we would be fighting to breathe from under metres of the dead. Natural this may be, but still frightening, so as we relearn, or learn the ability to live with change, we need not just science but also spiritual help and compassion to light the path.

In these times there are storms that threaten but keep hope, they will also water the seeds of new beginnings. To keep hope and to tend those new beginnings, we need strong voices to lead us.

Simon Nowell gifts us a blend of science, vision and spiritual light, he will help us be the change we can no longer resist. show less
download Change
The book, Change, has the following downloads available…
Click here for help with downloading the book
Change v2 (pdf)
[ download ]
Change v2 (epub)
[ download ]
next steps
Once you've downloaded Change there are a few ways in which you can interact with us further…
gifting
As with many other resources offered via the imaginalCollective, contributions towards supporting this project are entirely voluntary and in alignment with how we see the coming gift economy, what we refer to as the 'Butterfly' paradigm…
become a member
If you register as an imaginalCollective member it'd be great if you could go on to complete your member profile – including your photo and Interest Areas.
Once logged in you can access your member profile, interest areas and other community areas from the Community Menu found on the left hand side of every page.
Learn about imaginalCollective membership – including how to join.
join the discussion and stay informed