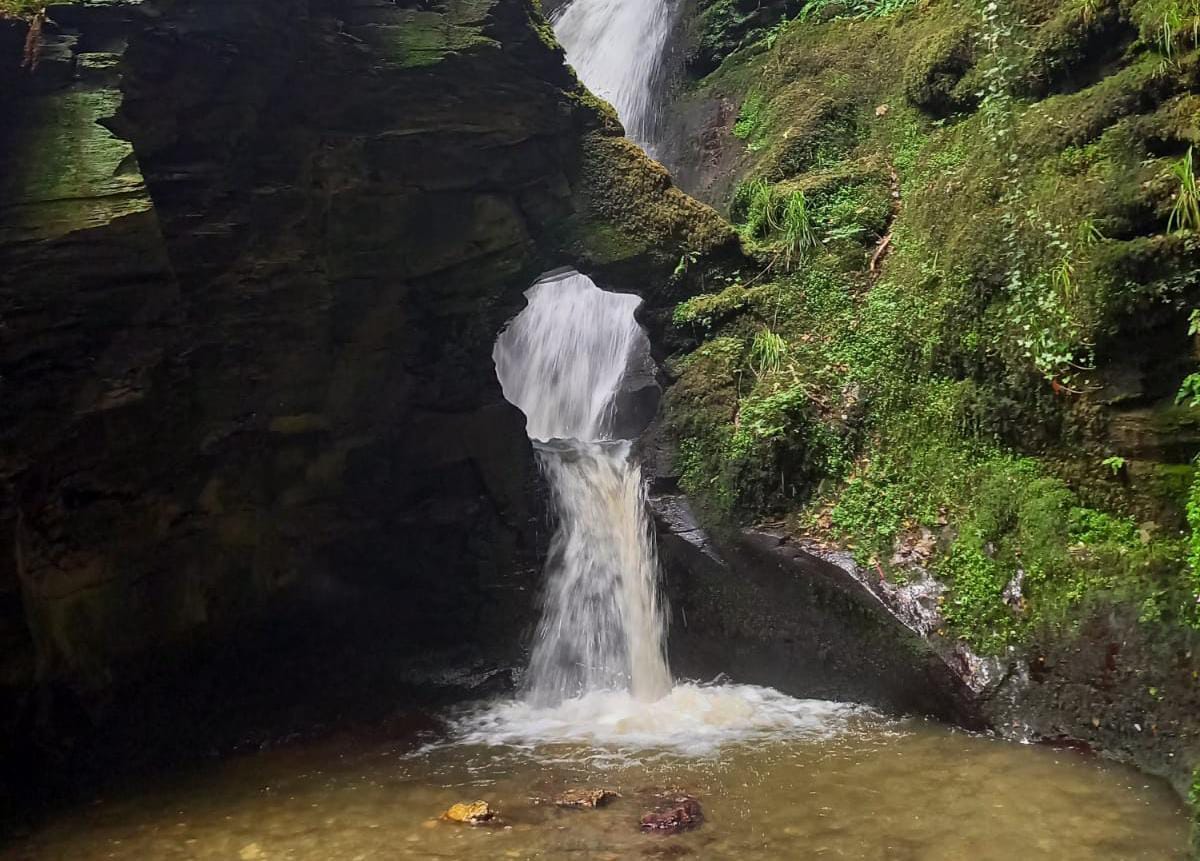 imaginal Compass
GPS for the Soul
imaginal Compass, GPS for the Soul
a two-day retreat at the magical St. Nectan's Glen
St Nectan's Glen, Cornwall on 17th-19th June 2022.
The imaginalCollective is delighted to invite you to a two-day retreat at the magical St. Nectan's Glen, near Tintagel, Cornwall to immerse yourself in the ancient Earth Wisdom teachings we call the imaginalCompass – GPS for the soul. You will be guided to learn and experience how to access the diverse human intelligences; become more creative; achieve greater peace and appreciation; cultivate deeper trust and emotional intelligence; begin to remember your soul purpose; welcome greater balance in your life; realise the interconnectedness of life; evolve greater clarity and feel more energised and enthusiastic.
This is a weekend journey to start to empower ourselves through self-knowledge and relationship with the Universe within and all around us. We will offer you the opportunity to access different teachings and tools to meet the challenges of our daily life and co-create the life we want of personal power and beauty. These sacred teachings support us to express our creative genius; to be freshly alive to each present moment; to trust the power within us and to open our heart to our wisdom, clarity and courage.
St. Nectan's Glen is a world filled with the elixir that nature has shaped into one of Cornwall's most unspoilt hidden corners. Voted an area of outstanding natural beauty, appointed a Site of Special Scientific Interest (SSSI) due to its rare specimens of plants, and considered to be one of the UK's most spiritual sites.
Included in the retreat is a two-night stay in shared accommodation and all meals of delicious vegetarian food. You will have 24-hour access to the entire site, the sacred pool in the starlight will become a treasured memory. Your guides will be available at all times and are all imaginalCatalysts each with decades of deep and diverse spiritual practices and wide experience of our current culture and environment. They are all healers and artists with significant experience of both the mundane world and their ancient spiritual teachings. You will also be gifted with a daily practice to keep you both grounded and connected to Mother Earth, each other and the whole web of life.
Who are we?
The imaginal Collective has been formed as a response to the current crisis of consciousness which has led to numerous, well documented global challenges, including the systemic breakdown of biodiversity, societal inequality, the current pandemic and climate emergency, the potential collapse of financial institutions and ultimately civilisation as we know it.
We are guided by nature as compass, to navigate our path and elicit action, drawing upon the transformation of caterpillar to butterfly as inspiration. We recognise the deeper truth: that it is in changing ourselves that we change the world.
There are millions of people across the Earth who want to contribute to a positive change, to be able to make a difference and even more who already see a way forward, one more in alignment with the natural world.
The imaginalCollective is an invitation to connect with others and expand your consciousness to become "the imaginal cells of the Earth" and together design, build and hold a new vision; one that addresses the challenges of the current Earth Changes whilst also ushering in an era of peace, love, beauty and joy; a world that can bring us together in unity, one that appreciates the perfection of diversity and holds a deep respect for Mother Earth.
Meet your guides
The facilitators are all co-Founders and Council Members of the imaginalCollective.
Cost?
The price is £595 per person, a few concessionary rates are available and payment plans are possible.
Contact
If interested please do get in touch…
Contact Simon Nowell on 07799 646024.
OR, let us know through the event interest form