Pinetum Gardens
imaginalCollective events at Pinetum Gardens, St Austell, Cornwall
The imaginalCollective continues to host a range of events, from one-off experiences to regular healing sessions and workshops, at the beautiful gardens of Pinetum, St Austell, Cornwall.
Why Pinetum Gardens?
Quite simply: because it is beautiful! The imaginalCollective believes that one of the reasons that people suffer illness and disease is because of our current way of living in this fast-paced modern society. Our disconnected lifestyle means that we have lost our deep connection with nature and Mother Earth. At Pinetum Gardens you can start to rebuild your connection with Mother Earth by viewing Nature at its most spectacular for yourself. You will experience a quiet sense of peace and joy as you immerse yourself in the gentlest beauty of the 11 gardens and you will feel a gentle expansion of your heart as the stresses and anxieties of your life are eased by the simple expedient of connecting with Nature.
On a more esoteric level Pinetum Gardens is a node in a worldwide spiritual network, drawing in energy from the Cosmos and sharing it freely with the surrounding lands. These nodes are currently being identified throughout the world by spiritual Masters and native indigenous elders who have forever been the guardians of Mother Earth.
"The Energy Center we identified are convergence points between our planet's inherent energy flow, a.k.a. ley lines, and the cosmic energy flow.

The tower we erect connects the two distinct energy flows. The harmonization and resonance of two energies not only create a special field for enlightenment of the body, mind and spirit, but also create an anchor that stablizes the region during the coming environmental turbulence."

Christopher Chuang, Taoist Master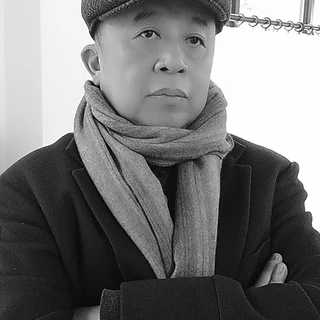 Christopher Chuang, Taoist Master
Offerings at Pinetum
One-off Events…
Cultural Kaleidoscope
Sat 26th Jun (evening) | Sun 27th Jun (all day)
Sat 24th Jul (evening) | Sun 25th Jul (all day)
Sat 28th Aug (evening) | Sun 29th Aug (all day)
Saturday evenings: 6pm – 9:30pm
Sunday days: 10am – 4pm
We are offering three inspiring events where you will be able to enjoy a rich tapestry of activities including meditation, facilitated nature walks, art, live music and movement.
---
Regular Events…
Pranic Healing Sessions
Available every Monday and Friday
(six appointments available per day)
Pranic healing sessions available with Simon Nowell, Pranic Healing therapist and Arhatic yogi of 15 years.
---
Climate Club Meetings
Running every 1st and 3rd Tuesday of the month
A place, for those concerned about the climate, to meet and share.
---
Meditation Sessions
Running every Monday from 6pm and every Friday from 7.30pm
From a well-being perspective, it's an excellent method for relieving stress and anxiety.
---