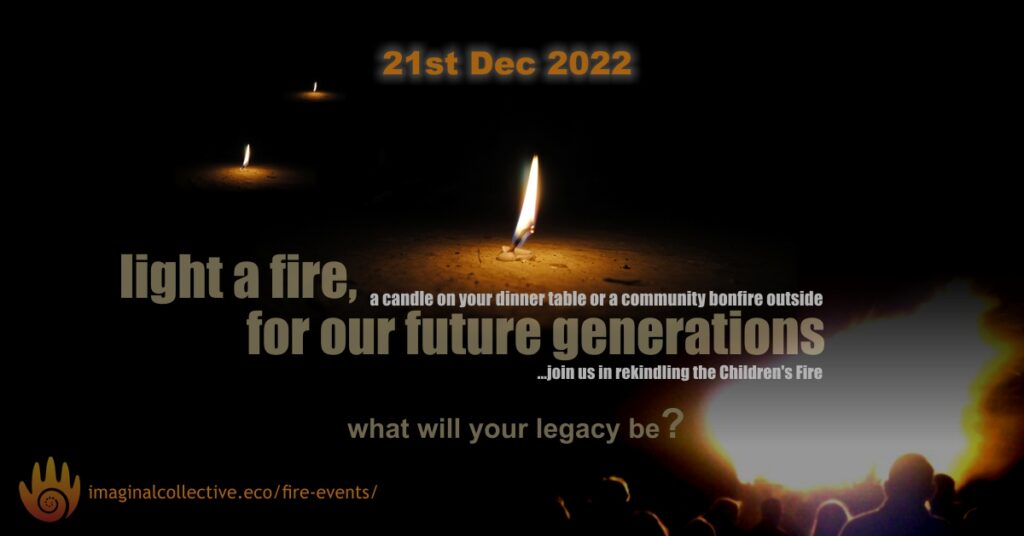 Light a Children's Fire for the Solstice
This year the Children's Fire Movement (CFM) is asking those who care about the continuation of life and our children's futures to light a Children's Fire for the Winter Solstice on the 21st December 2022. This is a global event and can simply be a candle in your own private space or a fire that's woven into a public event.
To light a children's fire is a profound act, both as a reminder and an agreement, to put the continuation of Life (in all it's diversity) and the well-being of our future generations FIRST …before profit, power or personal ambition.
Click on the following link to learn more and take part…
https://imaginalcollective.eco/fire-events/